Jason Wu: AW10
For Fall 2010, Jason Wu showcased an amazing collection that had a menswear inspired theme running across it. It wasn't the usual princess dresses that we have grown acustomed to seeing at his shows and he clearly was trying to demonstrate that he has a lot more to offer the industry with this collection which had a bit of everything.
Aside from the menswear inspired outerwear looks which were mainly centred and inspired by the late photographer Irving Penn, we were also very drown to the dresses. Penn was also Wu's muse this season and his photograph's were used as an influence on some of Wu's dresses for the collection; this was quite evident in the black and white bubble dress with a cigarette-burn print that appeared as polka dots from a distance. The men's oversized blazer over a dress was also a nice touch and it highlighted the thought process that had gone into the making of this collection.
A few of our favourite dresses were the off-the-shoulder with pheasant feathers in-between the layers of tulle, the satin dresses with the gold leafing and a plume-print silk tulle strapless number. We would have prefered a less colourful runway though because we felt it clashed with Wu's palette but overall it was a job well done for a collection that had so many wearable pieces.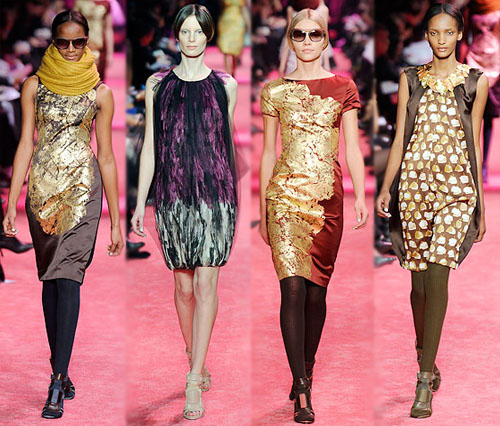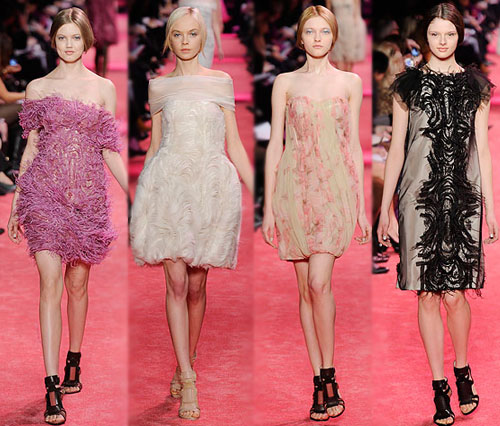 Post by Olivia Usai