Guest Stylist at Girl Meets Dress: Natasha Poliszczuk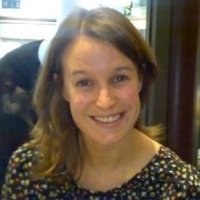 This weeks Guest Stylist pick on the @Girlmeetsdress  blog is from Natasha Poliszczuk the co-founder of  Wear & Where.  Natasha and Alex have  been friends and journalists for over a decade. The fashionable duo bonded whilst working at InStyle an created the blog Wear & Where.
Natasha is currently Assistant Editor at GLAMOUR and between them they have worked for Red, Brides, Easy Living, Vogue, The Telegraph, The FT and The Guardian and are both mothers, writers and style enthusiats. Girl Meets Dress were happy Natasha could spare some time for a quick style Q&A… Enjoy.
How would you describe your style?
I'd like to think I'm a little bit French girl by way of a touch of preppy. My default uniform is skinny, cropped trousers (or jeans – I love Ida by Donna Ida) or a bright/printed/full skirt, flats, a great bag, fitted jacket and statement necklace.
What are your fashion loves, and your hates?
Loves: Navy (the holy grail would be the perfect pair of navy trousers) and grey; statement necklaces; J Crew Tippi sweaters; full skirts
Hates: I am from a pretty broad fashion church (you should wear what suits you and what you feel good in), so I wouldn't say I have any fashion 'hates' as such, but on me, sportswear as daywear is an absolute no-go.
Most-loved item in my wardrobe
I fear I am rather fickle with my sartorial affections. At this precise moment, I'm keen anything which fits and minimises my bump (I'm eight months' pregnant); so I'm loving my bright, floral See by Chloe dress and my MiH jeans In the Studio shirt
But I have a beautiful Victoria by Victoria Beckham cocktail dress which I bought just before I fell pregnant – and I stroke it  from time to time, promising myself it will get an outing this party season; and I am currently in love with the white Lucy Flower shirt dress by Alice by Temperley I bought to wear next summer.
For sentimental reasons, I also love my wedding dress (which was from Liberty, when they had a bridal atelier), of course.
I appreciate that's a rather long list! I warned you I was fickle…
What advice would you have for anyone wanting to get into journalism?
Write, write, write! And read everything you can lay your hands on, so you can train your eye to see what makes a good story – and good writing. Always carry a notebook and get into the mindset of thinking, 'Would this be an interesting story? Is there an angle?' as you're reading the newspapers/perusing the web/chatting with your friends.
Yes, magazines are gorgeous and glossy, and of course I love them. But underestimate the power of the web and new technology at your peril. So, do apply to magazines for work experience, but also hit up websites. Start your own blog – it's a great way to showcase your writing and what you're interested in.
P.S. When you get that work experience, do everything brilliantly – from research to making tea. People do remember and will recommend you when that dream job pops up.
Where do you get your inspiration from?
I suspect all journalists say this but…everywhere and anywhere. Books, newspapers, the layout of a shop, my friends, something I catch on the radio whilst simultaneously trying to get ready for work and talking to my three-year-old…
 Name one item no journalist should be without?
A perpetually inquiring mind (or, to put it another way: being nosy is a good thing!) and somewhere handy to make notes (be that an old fashioned notepad or your phone).

You can find out more about Natasha and Alex on their website 

Wear and Where

 and by following them using 

@WearandWhereUK

 on twitter