Guest Style Picks: Sara Darling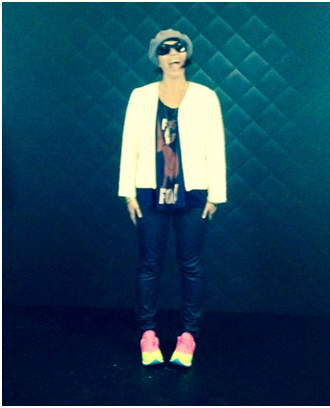 We're indroducing a new series of blog posts here at GMD HQ. Every few days we will invite a stylist to share their style picks with us. They'll pick their 6 favourite items from Girl Meets Dress as well as answering a few Q&As! We hope you enjoy!
Today our guest stylist is Sara Darling, a freelance London based fashion/wardrobe stylist, Fashion Editor and fashion/lifestyle journalist. Her portfolio consists of fashion editorials, celebrity shoots and appearances, TV commercials, internet virals, brand consultancy, campaigns and music videos.
Let's see what her top 6 picks are: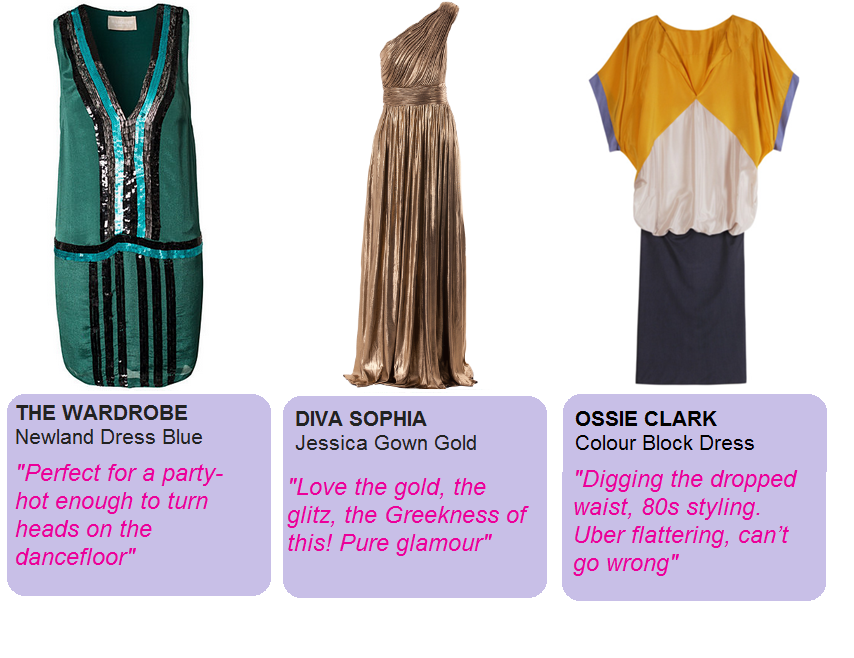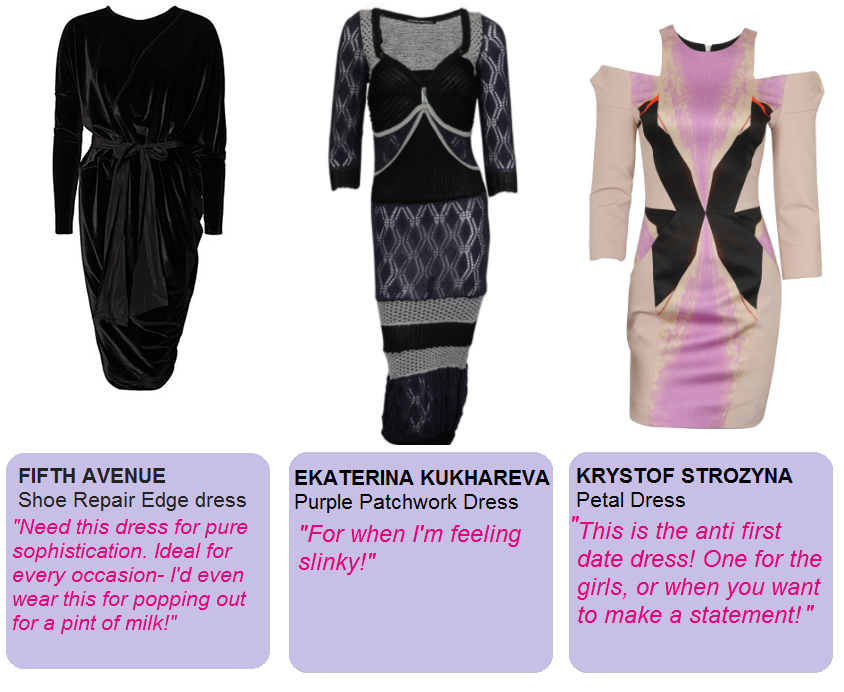 Find Sara's picks at Girl Meets Dress:
Fifth Avenue Shoe Repair Edge Dress
Now for the Q&As!
–Â How would you describe your style?
I am a chameleon! I like quirky vintage granny style and on other days I'm all about the tomboy on others preppy! I also have an addiction to leather trousers, so am a lover of the rock chick look when the feeling takes me! It all depends on my mood or the weather!
– What are your fashion loves, and your hates?
Massive hate is trodden down jeans at the back, and coats which have lost their belts and people who are anal about matching their socks! Loves are handbags- the bigger and brasher the better! And I'm a big fan of a bonnet.
–Â What's the most loved item in your wardrobe?
Any of my six pairs of leather trousers! Or my No 23 American Football top and my tie dye Prada dress- my failsafe smart day to night frock….
– What advice would you have for anyone wanting to get into styling?
Start testing with other creatives, assist an established stylist in the field you want to get in to, and be prepared for a lot of running about doing returns!
– Where do you get your inspiration from?
Social media- Twitter, blogs, Pintrest and street style. Obviously when I see the shows at London and international fashion weeks I get inspired- Â that is where I get excited for my shoot ideas.
– Name one item no stylist should be without?
Bulldog clips!
– What is your favourite SS14 trend?
The 80s! As seen on Balmain, St Laurent and Lanvin.
Posted April 28th, 2014 in
Featured Bloggers
. Tagged:
designer
,
dress
,
guest blogger
,
inspiration
,
occasion dresses
,
party dresses
,
picks
,
Q&A
,
rent dresses online
,
sara darling
,
style
,
stylist
,
tips
.