Guest Stylist at Girl Meets Dress: Charlotte Kewley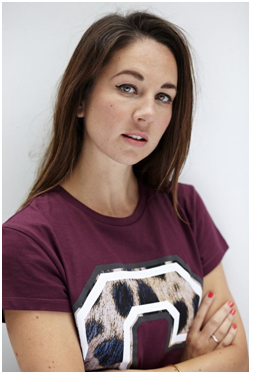 This weeks Guest Stylist pick on the@Girlmeetsdress  blog is from Charlotte Kewley, Charlotte is a freelance Stylist & Fashion Editor with over a decades worth of experience in the fashion industry. She began her career at Sugar and then More magazines where she built up her knowledge and expertise in the field of fashion and styling. She has contributing to many magazines styling both fashion and celebrity shoots; OK!, Fabulous, Stylist, Zest and Two to name a few. All her years of experience and drive have enabled Charlotte to build her client base and become the reputable stylist she is today.
Charlotte answered a few questions for us:
–Â How would you describe your style?
Cool, casual and fairly classic – I mix it up a bit, sometimes I go more dark and rocky and sometimes I like a pretty, more feminine look.
– What are your fashion loves, and your hates?
I love my leather jacket! I left an old treasured one in the back of a black cab and it took almost a year to find the perfect replacement (in Whistles eventually). I love it when people experiment but I hate it when people try to hard or look overdressed/slutty. I'd always rather look under than overdressed personally.
–Â What's the most loved item in your wardrobe?
My leather jacket. And I just got a new Sophie Hulme bowling bag that I adore.
– What advice would you have for anyone wanting to get into styling?
Get lots of work experience with stylists and on magazines and make as many contacts as possible!
– Where do you get your inspiration from?
Everywhere. Definitely the catwalk but more and more from streetstyle pics and blogs!
– Name one item no stylist should be without?
To wear or in your stylist kit!?
To wear – the perfect pair of day boots! We're constantly running around on appointments, on shoots and around press days so a great pair of flats or boots is a must.
In your kit – safety pins and a lint roller, ha!
– What is your favourite SS14 trend?
I love all of the pastels and I love sport luxe – the Christopher Kane Petal and Flower sweatshirts combine the two perfectly. Want!
Here are Charlotte's picks from GirlMeetsDress.com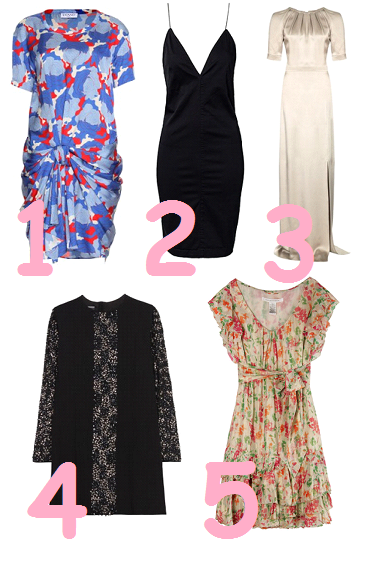 1- Â VIONNETÂ / Vivid Print Dress
 I love this print, perfect for a party with black ankle boots or for a Spring wedding.
2-Â CHEAP MONDAYÂ / Vee Dress
This could be the perfect sexy LBD!
3-Â BEULAHÂ / Silver Painted Lady
Wow, this dress is just beautiful and the type of dress you really would only wear once so how great that you can hire it. I'd wear it with the simplest silver or gold heels and keep the rest of the look simple.
4-Â BY MALENE BIRGERÂ / Isalena Sequined Dress
By Malene Birger dresses (and clothes) are always so flattering and chic. I love super short dresses with long sleeves. The sleeves balance out the length!
5-Â Â DIANE VON FURSTENBERGÂ / Belted Lupe Summer Dress
A fab holiday/summer dress. I always pack an easy, versatile floral dress in my suitcase. 
You can find out more about Charlotte
and on twitter using @CKstylist
Join in the conversation at GMD HQ
 for more tips and style advice
and dont forget to have a peek at our instagram
 
Posted June 4th, 2014 in
Featured Bloggers
. Tagged:
blogger
,
Charlotte Kewely
,
Fashion
,
fashion editor
,
features
,
Girl Meets Dress
,
guest style
,
Hire dresses
,
magazines
,
Q&A
,
style picks
.