We are excited to announce one of our lovely Student Brand Ambassadors at Cardiff University, Sophie Charles, has written a blog post for us detailing her experiences as a SBA at Girl Meets Dress.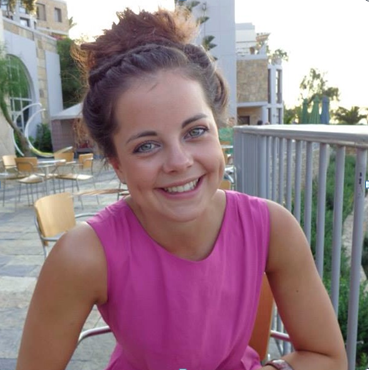 I'd heard of being an ambassador for a newspaper before, and promoting club nights in the city but when I found the opportunity to do this for designer dresses, I couldn't resist…seriously, what girl would?! Joining the GMD team as an ambassador allowed me to talk about some of my favourite things, without feeling guilty for it! Fashion, designers, beautiful dresses and special occasions to wear these stunning outfits to. Perfect!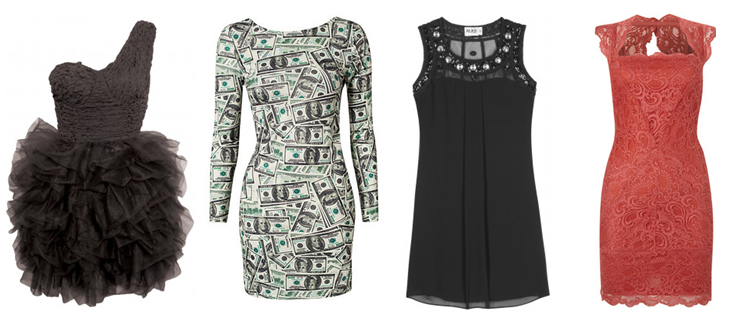 Above are some of the dresses that we received in our Fashion night in box. The four dresses  above from L-R are: Opulence England Lace Tutu Dress, Estradeur Rich Dress, Alice By Temperley Roussillon Dress, Nicole Miller Eva Dress Watermelon
As a student ambassador my role varies from handing out leaflets, to raising awareness of the company through word of mouth, social media sites, and organising events, which incorporate the GMD brand. I started my role as an ambassador in September, which was ideal timing with thousands of freshers coming to my university. I gave out flyers outside the student's union in the first few welcome weeks, offering discount designer dresses to the girls…which, understandably, created a lot of excitement!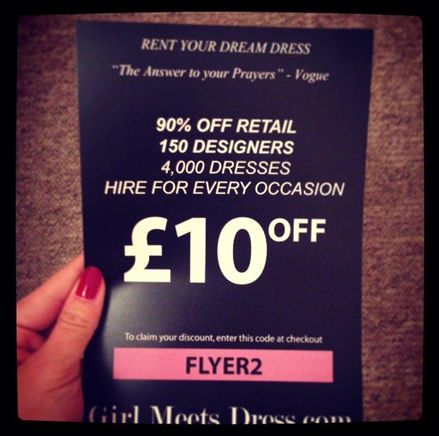 Creating and updating the profile for GMD Cardiff on Twitter and Facebook provides me with a fantastic opportunity to experiment with successful social media. It's fun and easy to use as these platforms are already a part of my daily life. Finding interesting photos and cheeky slogans to share with followers is always a welcome break from university work!
One of my favourite nights so far this year has to be my girly night in with GMD dresses. I organised an evening with some close friends, we made a range of delicious cocktails and had some chocolatey nibbles before opening up our surprise box of 10 designer dresses. All the girls loved the variety we had been sent. We had a good old giggle swapping and changing around until we found a favourite, and there was no cat fighting needed with all that choice!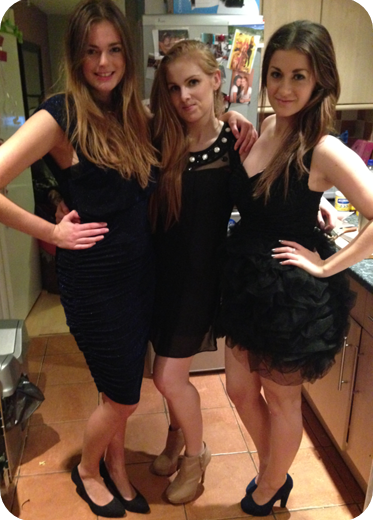 There are so many perks to my role as an ambassador, but just indulging myself in thinking about all these gorgeous dresses is still a highlight for me!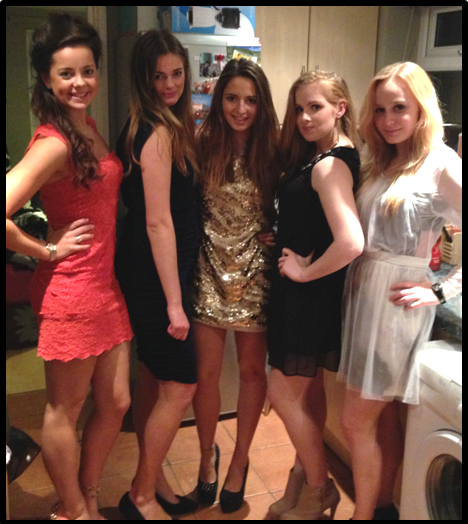 Girl Meets Dress currently have an Instagram competition running, where you can win a free dress hire! Visit our Instagram @girlmeetsdress to enter!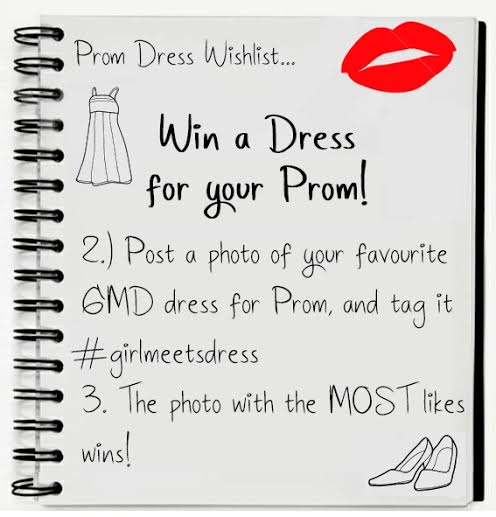 ---