Miu Miu now here at Girl Meets Dress
Miu Miu is a high fashion brand of womenswear and accessories which opened in 1993, Miu Miu offers a sensual, rebellious take on dressing up giving elegance and sophistication a new meaning. Miu Miu often plays around with the masculinity and femininity contextual features and intertwines them together to portray a completely original image.
Girl Meets Dress offers a couple of dresses from Miu Miu which you can hire subject to availability at a fraction of the recommended retail price.
The Miu Miu Giallo Dress is a simple staple you need in your wardrobe. The yellow, burgundy and navy tones set off a retro flair without feeling dated.
The second Miu Miu dress we have is the Satin Trim Dress which is what every woman needs! This is a new take on the little black dress due to the soft cowl neck and fitted shape it gives you once you wear it. Pair this dress up with a few metallic accessories and you will look perfect for your event.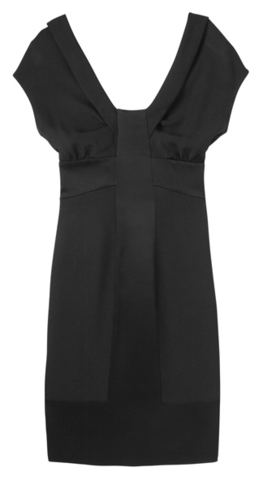 Visit us at www.girlmeetsdress.com to view thousands of designer dresses we have for you to rent at a small fee.
Follow us on:
Twitter @girlmeetsdress
Instagram @girlmeetsdress
Facebook /girlmeetsdress
Posted March 6th, 2015 in
Designer Close-Up
. Tagged:
black
,
designer
,
dress
,
drsigner dress
,
hire
,
hire designer
,
hire designer dress
,
hire dress
,
hire prada
,
hire prada dress
,
little
,
little black dress
,
Miu
,
Miu Miu
,
Prada
,
prada dress
,
rent
,
rent designer dress
,
rent prada dress
,
retro
.