Visit the Blenhiem Palace International Horse Trials 2017
View of Blenheim Palace across the south lawn (photograph courtesy of Blenheim Palace)
The SsangYong Blenheim Palace International Horse Trials has been running in the stunning Capability Brown designed parkland in front of the baroque Palace of Blenheim since 1990. This year, the event runs a week later than it has before; 13th – 17th September, and has a new title sponsor in the form of Korean 4×4 specialist SsangYong Motors.
Blenheim Palace is home to the 12th Duke and Duchess of Marlborough and the birthplace of Sir Winston Churchill. Surrounded by over 2000 acres of 'Capability' Brown landscaped parkland and the great lake, the palace was named a World Heritage Site in 1987.
Now, the event is firmly established in the international equestrian eventing calendar as one of the most popular and well attended three-star events in the UK and Europe. Each September over 60,000 spectators and 200 of the world's leading event riders and their best horses converge at one of the UK's biggest tourist attractions, Blenheim Palace, to see this spectacular – and it's not all about horses!
In addition to the three 3* classes and eventer challenges, there is a full programme of displays and demonstrations, over 225 interesting and varied shops, stalls, food halls, craft pavilions and shopping emporium, a range of catering choices, children's activities and even a dog agility arena and fun classes.
The event was traditionally known as one of the leading CCI3* event horse classes, but in recent years an additional specialist class for 8&9 year old horses was introduced. This CIC3* is now a showcase for horses of this age worldwide. There has also been several eventer challenge classes for aspiring amateurs initiated over the last few years and in 2016 the final for a new CIC3* series, the Event Rider Masters, was added to the timetable.
There are three 3* 'professional' competitions the CCI3*, the CIC3* for 8&9 year old horses and the Event Rider Masters (ERM) CIC3*.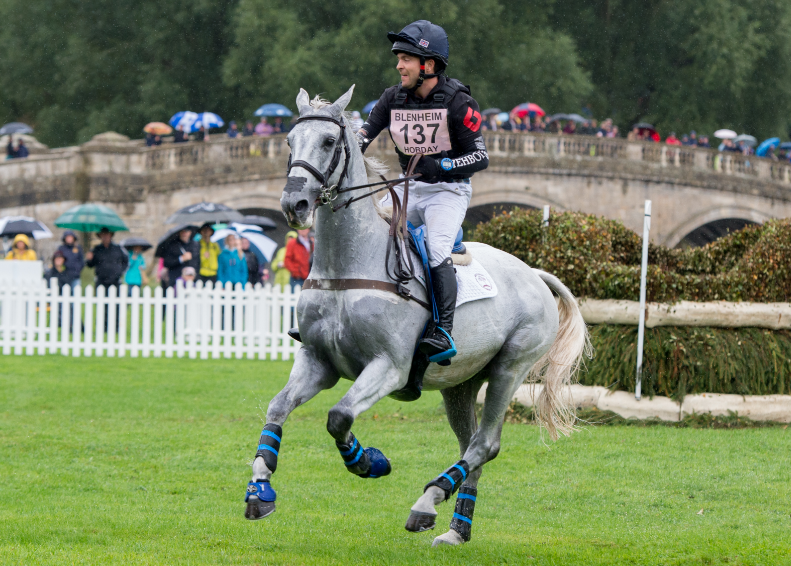 The CCI3* class typically sees 90 horses vying for its' top prize! These horses and their riders are amongst the more experienced eventers at this, the last level before the coveted 4* status of Badminton or Burghley and Blenheim is one of the most challenging at this level. Like all eventing classes the CCI is a three-phase competition, but it is run over three or more days. After the initial horse inspection (on Wednesday morning) which is to make sure the horses are fit and healthy, the dressage phase starts.The dressage tests for the CCI3* take place over the first two days of the competition (Wednesday and Thursday) and involves each horse and rider completing a predefined series of movements which are marked by three judges who have different viewpoints of the arena. Marks from the judges are averaged to give 'good marks' which are then converted into a penalty score (the lower scores being the best).The next phase is the CCI3* cross-country. At Blenheim, this is over undulating terrain with a series of complicated and substantially built solid fences. The cross-country track is about 6000 meters and takes just over ten minutes to be completed at a gallop –  as close as possible to an optimum time.The final stage of this three-phase sport is show jumping requires accuracy, boldness and speed over a course of collapsible fences. These again must be cleared within an optimum time to keep the penalty total low and for the rider be in the placings.
The CIC Classes, both the 70 or so 8&9 year old horses and 40 riders in the ERM class, are also three-phase classes but with a different order of dressage, show jumping and cross-country. This is less demanding of the horses and better suited to younger, less experienced horses. Whilst the dressage test is the same as the CCI3*, the show jumping track is different and the cross-country course is shorter and less technical with fewer combination fences and 'questions' for the horse/rider combinations to tackle.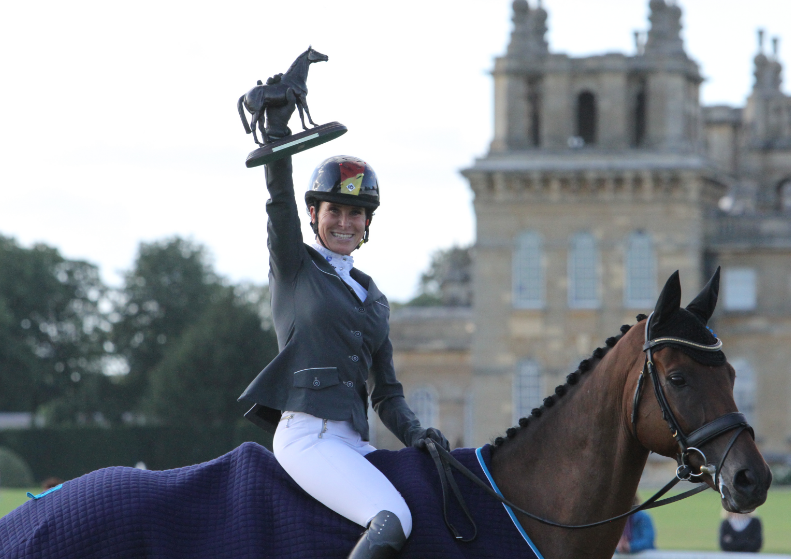 For the ambitious amateur or 'grass roots' rider who may be starting their careers or for whom riding is a diversion rather than full time job, there are also a number of eventer challenge classes. These classes are a combination of show jumping and cross-country fences in a grass arena which riders have to complete within an optimum time with no errors, falls or poles down. The course which is usually eight show jumps followed by eight cross-country fences and finishing over a larger show jump 'joker'. There are classes at 90cm and 100cm for Pony Club and Riding Club teams and individual British Eventing members with competitors ranging in age from 7 – 70! Prizes for the best placed riders and most stylish all are hotly contested and exciting to watch!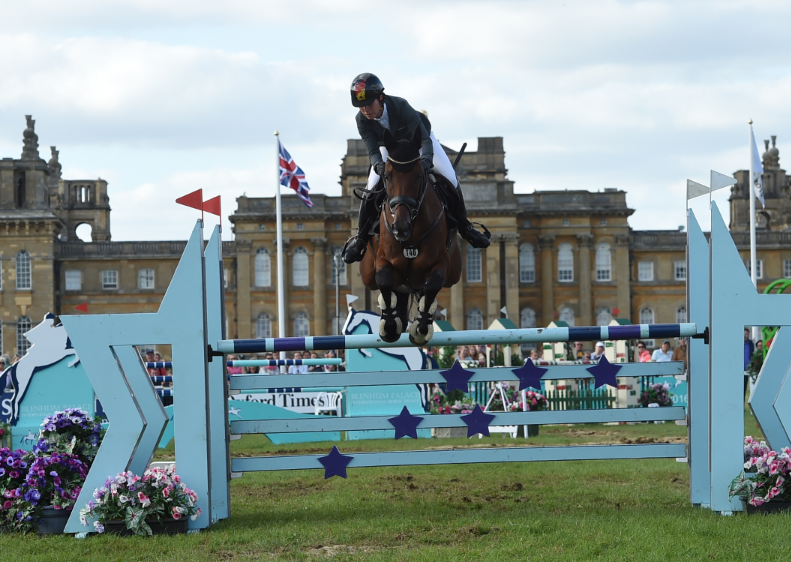 Aside from these competitions there are also some fun classes in the Blenheim Attractions Arena including high jump and bareback jumping where you will see some of the pro riders letting their hair down and taking their saddles and sometimes shirts off for charity! The Blenheim Attractions Arena offers a full programme across all five days, giving visitors a great selection of buy prednisone online equine and non-equine displays and demonstrations to enjoy and, along with the learning area nearby, some great opportunities to be entertained and learn something new!
Finally, for the not so competitive riders on the Sunday there is a fun ride around the tracks and paths of the north part of the Blenheim Estate.
Tickets: Adults starts from just £8 when booked online in advance and accompanied children under 12 go free!
For even more information and to buy tickets visit www.blenheimhorse.co.uk
If you need any suggestions or styling advice for the event, email: Enquries@girlmeetsdress.com
Remember you can also book a London showroom appointment by emailing: showroom@girlmeetsdress.com
Follow us on:
Snapchat:girlmeetsdress
Posted August 15th, 2017 in
Event Reports
. Tagged:
Blenheim Palace
,
Dress Hire
,
Girl Meets Dress
,
GMD
,
hire a dress
,
hire designer dresses
,
Hire dresses
,
Horse trials
,
rent a dress
,
Rent designer dresses
,
rent dresses
,
SsangYong Blenheim Palace International Horse Trials
.