Buy Astley Clarke from Girl Meets Dress
Girl Meets Dress has just launched a buy jewellery range with Astley Clarke as dresses obviously need to be accessorised and so we thought, while you're browsing for the perfect party dress, why not also browse for the accessories to match?
Here is a list of our favourite pieces by Astley Clarke:
Astley Clarke – Pink Opal Marcel Oval – £175
As part of the Stilla collection, these demi-fine Marcel Hoop Earrings feature light pink opal gemstone spheres that appear to balance in oval shaped hoops of 18 carat rose gold plated silver. As seen in The Daily Telegraph.
Astley Clarke – Morganite and Diamond Drop – £1,250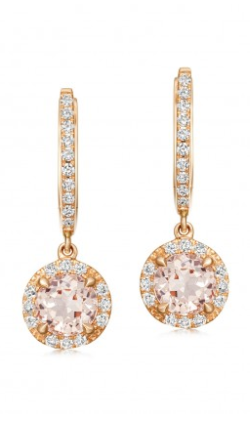 An outstanding pair of Astley Clarke diamond earrings. Extending our signature Tearoom range from the fine Halo collection, these luxurious drop earrings are the perfect addition to elevate any outfit – day or night. Diamonds are meticulously set into the front of each clasp and to surround each blush pink morganite gemstone.
Astley Clarke – Icon Diamond Pendant – £2,500
As seen on Poppy Delevingne, Celia Imrie and Megan Fox. The Large Icon Pendant necklace features a 360 face of light grey diamonds set in a 14 carat rose gold disc. An open back pavé setting allows the light to pass through the diamonds to enhance their natural magnificence.
Astley Clarke – Lapis Slice Stilla Necklace – £395
This large, demi-fine Slice Stilla Locket necklace features a slice of dark blue lapis lazuli set in 18 carat yellow gold plated sterling silver. The locket has a hinge opening allowing for a photo to be stored inside.
For those who live in London, Girl Meets Dress offers same day delivery, for all orders placed before 1pm, so its not too late to hire dresses of your dreams!
For all our other UK and European customers, we offer next day delivery for all orders placed before 1pm.
With Girl Meets Dress, you can now rent the runway, as the dresses you see on the Girl Meets Dress website, are always fresh off the front row of the catwalk.
Do you have lots of events to attend each month and want to wear a new designer dress each time? Why not become a Girl Meets Dress member?
If you need any suggestions or styling advice for any event, email: Enquiries@girlmeetsdress.com
Remember you can also book a Girl Meets Dress, London showroom appointment by emailing: showroom@girlmeetsdress.com
Follow us on:
Snapchat: GirlMeetsDress
Posted July 19th, 2018 in
GMD Daily
. Tagged:
Astley Clarke
,
Astley Clarke and Girl Meets Dress
,
Astley Clarke earrings
,
Astley Clarke jewellery
,
Astley Clarke necklaces
,
buy Astley Clarke
,
Dress Hire
,
Girl Meets Dress
,
girlmeetsdress
,
GMD
,
Rent designer dresses
,
shop Astley Clarke
.