Girl Meets Dress: How it works
Thinking of hiring a designer dress but don't really know how everything works? Well this blog post is for you because we are about to explain you everything.
Girl Meets Dress is a designer dress hire rental service. This means you can hire a unique designer dress for a fraction of its price. It also means that you will never have to wear a dress twice, and that you will never again spend a fortune on a designer dress that you would wear only once.
Girl Meets Dress is shipping in all Europe. The UK benefits from a next day delivery service if you order before 1pm. And if you are in London you can even have a same day delivery! How amazing?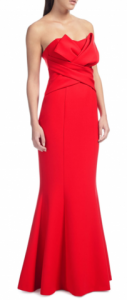 So, first go on girlmeetsdress.com. Then you can choose to search your dresses by either type of dresses such as ball gown to hire, black dress to hire, dresses with sleeves to hire… You can also search by type of event (dress to hire for the races, dress to hire for prom, dress to hire for a black tie event…) or even by designers (Diane Von Furstenberg dress to hire, Alexander McQueen dress to hire, Victoria Beckham dress to hire…).
If you struggle finding a dress you can ask the advice of our online stylist. She can give you dress ideas depending on your event, the availability of the dresses and your size.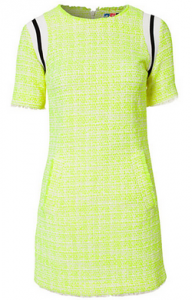 Then, when you made you're choice on the dress, you can choose the size and indicate the event date. It will tell you if the dress is available or not.
Also now that, if you're hesitant and don't know which dress to choose, you can order up to 3 dresses and get a refund on the ones you did not wore.
You can choose to rent the dress for either 2 days or 7 days.  If it is available you can go ahead and proceed to the payment. There is a 9,95 fee for delivery and for a return label. If you are worried that you will damage the dress or stained it, you have the possibility to add a £7 insurance to fully enjoy your event.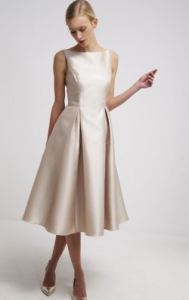 If you have a dress discount code it is also time to enter it.
Depending on if you choose a 2 days or a 7 days rental you will receive either your dress the day before your event or a few days before. When you're finished with the dress you can send us back the dress in the box with the return label.
If you want to make sure that the dress fit, and try many other dresses on, book an appointment at our London showroom for £30 by sending us an email at showroom@girlmeetsdress.com. You will have the possibility to try as many dresses as you want and get the help of our in house stylist. If you choose this option, you will be able to place you order and pay at the showroom.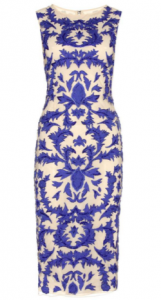 If you often attend events you can become a member. It means that you pay £39 a month and you get to choose any dress you want for any price. For example you can choose the Dina Bar-El dress and save £70. Also, the first dress you will hire will be for free!
Subscribe to our newsletter to get exclusive discount code and all Girl Meets Dress news.
We also recently introduced our new vintage designer dress collection. You can either buy the dresses or make offers on them.
You still have a question? Send us an email at enquiries@girlmeetsdress.com
Follow us on our social media:
Facebook – Instagram – Twitter
Snapchat: GirlmeetsdressS
Posted April 12th, 2017 in
GMD Daily
,
Inside GMD
. Tagged:
Ball dresses
,
Ball gowns
,
cocktail dresses
,
Designer dress
,
designer dress hire
,
Designer dresses
,
Dress Hire
,
Dresses
,
dublin dress hire
,
Evening Dresses
,
Fashion
,
Girl Meets Dress
,
hire
,
hire a dress
,
hire cocktail dresses
,
hire designer dresses
,
Hire dresses
,
Liverpool dress hire
,
london dress hire
,
long dresses
,
manchester dress hire
,
party dresses
,
party dresses uk
,
Prom dress
,
rent
,
rent a dress
,
rent celebrity dresses
,
Rent designer dresses
,
rent dresses
,
rental
,
short dresses
,
style
.