Bridesmaid Dresses for Hire and The Bluewater Wedding Show
Finding bridesmaids dresses can often been just as difficult as finding the perfect bridal gown and wedding fayres are a great place to look for a bridesmaid dress, particularly a bridesmaid dress to hire. September 20th-22nd sees GMD attend the Bluewater Wedding Fayre for brides looking for designer bridesmaid dresses to hire.
Hiring a dress with Girl Meets Dress is also a cost effective solution as well as making the whole process easier. Our stylists are on hand to help you find dresses everyone will love AND once the big day is done your bridesmaids can return their fab dresses instead of leaving them to languish in a wardrobe somewhere! Below are some key pieces of inspiration from our stylists to help you find your perfect bridesmaids dresses.
Bridesmaid Trend Review: Pastel Dresses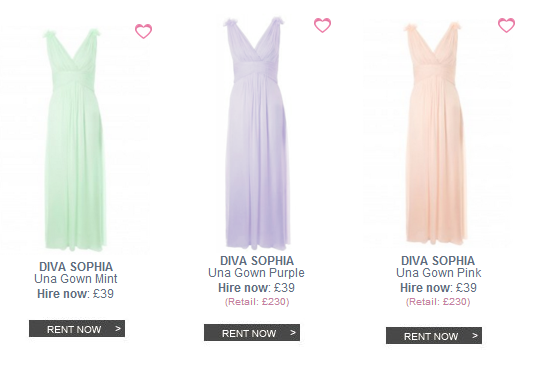 Summer season is one of the busiest wedding dress and bridesmaid dress times of year and this is often when we see bridesmaids dresses trends emerge. This year saw many brides turn to pastel bridesmaid dresses for their weddings with dresses in baby pink, light blue and mint green being seen at a number of weddings. Two designers who have a great range of pastel bridesmaid dresses to hire are Maids to Measure  and Diva Sophia. Check them and other designers out in our collection of beautiful bridesmaid dresses to hire.
Non Matching Bridesmaid Dresses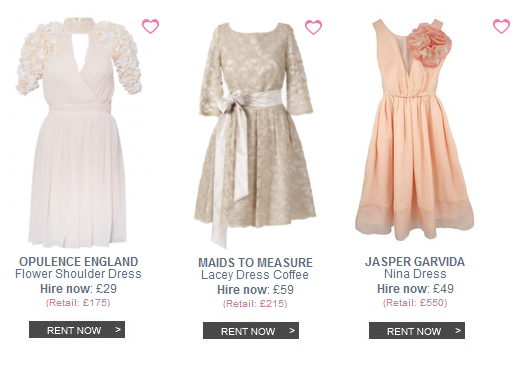 Bridesmaid dresses don't always have to match – after all the eternal battle with finding beautiful bridesmaid dresses for your closest girl friends and relatives is that there simply isn't a dress that will suit everybody. One way around this is to have each bridesmaid in a different dress with a common link. The dresses above are all different but are united by their mini length and nude colour palette. Thought about rebelling against the 'matchy matchy' bridesmaid dress convention? Check out our varied collection of unique bridesmaid dresses and find a beautiful dress to hire for all.
Browse our entire range of bridesmaid dresses to hire here.
Browse all our designer dresses for hire here.