Dress Hire Leeds – Autumn Edition
London, Leeds, Manchester, Newcastle and Liverpool are the most popular destinations for UK dress hire this month at Girl Meets Dress so we've decided to take you through the best rentals for each. This blog will feature one of our most popular city Leeds.
What's going on in Leeds?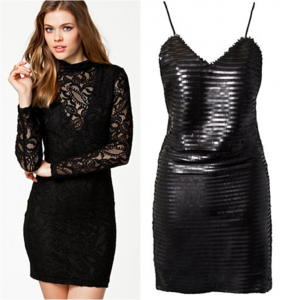 Hitting the Town: Dirty Martini 
The countdown is officially on 'till the grand opening of Dirty Martini Leeds in November 2017!
They're bringing their bespoke Martinis, glamorous interiors and famous Happy Hour to the North….  Get ready for half price cocktails and £10 off bottles of Prossecco every night of the week!
The glamorous new venue has a capacity of 290, with a range of beautiful booths, banquettes and private areas ready and waiting for your next event.
For a truly great dress try the Collard Lace Black Dress by Pearl or our I AM DRESS by NLY  – remember, you can rent 3 at a time and get a refund on the ones you don't wear! Don't worry about any drink spillage on your night out either – we take care of all the dry cleaning!
Dining Out: Angelica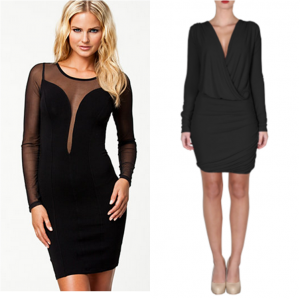 Located on the sixth floor of Trinity Leeds, with a wraparound outdoor terrace and panoramic city views,  Angelica serves food and snacks with an international flavour. Open from 10am until 2am, Angelica effortlessly transforms from a grand café by day into a cocktail destination in the early evening.
The menu offers all day dining in relaxed yet stylish surroundings.
Our expert bartenders on hand to guide you through our extensive cocktail and drinks list.
Hire evening dresses in Leeds and dazzle in our Hallow Dress by NLY or stun in a mini dress to hire  like our Amelia Mini Dress by Gorgeous Couture. We provide a FREE RETURN  label for you to return the dress when you've worn it! Completely hassle free.
Performances to Remember: Leeds Grand Theatre
The Leeds Grand Theatre and Opera House was built in 1878 in a backlash to the music hall tradition which was thought by 'polite society' to lower the tone of entertainment via the sort of humour presented in these pub-based establishments.
The theatre was built on a site of approximately three quarters of an acre with a frontage on New Briggate of 56 yards, including the Assembly Rooms.
The theatre cost a total of £62,000 and took 13 months to build. The architect, George Corson, was heavily influenced by his assistant James Robertson Watson who had undertaken a tour of Europe's churches and theatres.
Many of the design inspirations came from these continental influences, in particular the gothic, ecclesiastical spires. The exterior is in a mixture of Romanesque and Scottish baronial styles, while the interior has such gothic motifs as fan-vaulting and clustered columns.
The first performance at the theatre was Much Ado About Nothing on 18 November 1878 and stars that have trodden the boards over the years have included Sarah Bernhardt, Ellen Terry, Julie Andrews, Felicity Kendal, Morecambe and Wise and Laurence Olivier.
The Grand Theatre celebrated the 125th anniversary of its opening in 2003. It is widely regarded as a major milestone in Victorian theatre building.
We have so many  evening dresses for hire in London so you're spoilt for choice – from our Black Lace Jumpsuit by Lipsy to our Carlton Georgette Dress by GANNI
Still stuck on what to wear?
Email our stylists: enquiries@girlmeetsdress.com
Also check out our new vintage designer dresses UK collection.
Follow us on our social media:
Facebook – Instagram – Twitter
Snapchat: Girlmeetsdress
Posted November 1st, 2017 in
GMD Daily
. Tagged:
dress
,
Dresses
,
ganni
,
ganni dress hire
,
Girl Meets Dress
,
Gorgeous Couture
,
hire ganni dresses
,
hire gorgeous couture dress
,
Hire Gorgeous Couture Dresses
,
hire lipsy jumpsuit
,
hire pearl dress
,
hire pearl dresses
,
lipsy
,
lipsy dress
,
lipsy jumpsuit
,
NLY
,
Pearl
.