Designer Dresses for a Royal Christening: Dresses With Sleeves
The second most exciting date of the royal calender year has been announced today and it's got the GMD office all of a flutter trying to predict what our favourite princess Kate Middleton will be wearing. We are of course talking about the Christening of Prince George which it has been announced is set to take place on the 23rd October!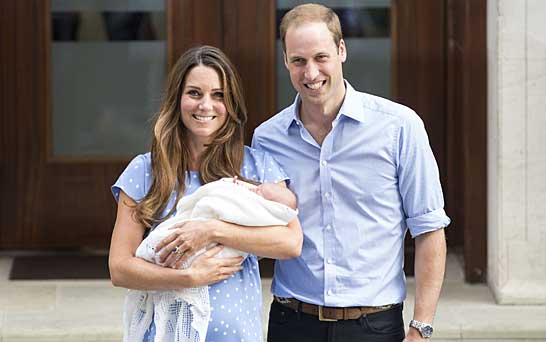 As keen followers of Miss Middleton's designer dress habits we at GMD have been theorising on what we would recommend to her should she decide to pop in for a date with one of our stylists (we can dream). Never one to upset the rules Kate will inevitably stick to something in a longer length and with a modest neckline so she can look chic and sophisticated in church. Kate will almost certainly be looking at dresses with sleeves so she can stay fashionable, modest and practical in these colder October months.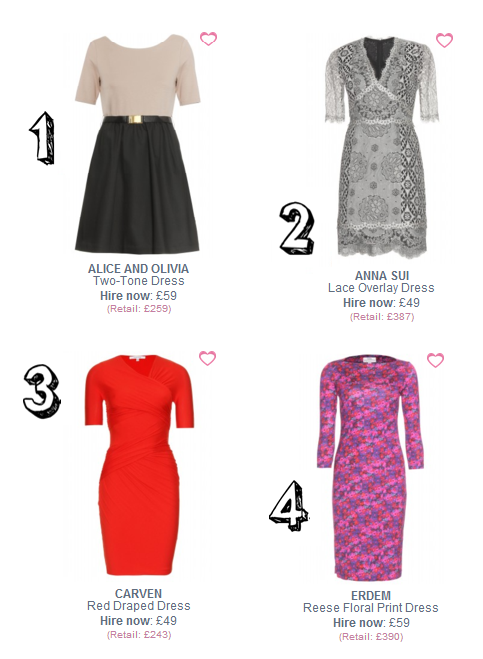 Last time Kate stepped into church it was for her marriage to Prince William and her stunning designer wedding dress certainly turned heads with it's simple yet striking design. This Alice and Olivia dress may appear plain but the two tones are perfect autumnal colour blocking and the subtle waisted area with gold detailing will show of Kate's post pregnancy figure beautifully. Dresses with sleeves can leave the wearer feeling somewhat confined but the a-line shape of this dresses skirt will give Kate room to move – something she'll need when George hit's his toddling years!

Modest dresses with sleeves don't have to be boring and when their simple shape is countered by the use of stunning materials such as in this lace Anna Sui dress you know you're on to a winner. Dresses with sleeves can leave the upper body looking a bit larger than usual (not something Kate will ever have to worry about!) but the slight V-neck and wrap waist of this dress break it up perfectly for a flattering yet respectable style.

Further proof that modest does not meaning boring this stunning Carven dress comes in a bold shade of red and with a subtle waist dealing to offer a little bit of oomph to a generally quite modest style. Dresses with sleeves are the height of sophistication and this carven dress proves that you can do sexy and sophisticated. Perhaps not the ideal dress for a christening but definitely a designer dress for date night!

It may be October and officially time to wave goodbye to summer but that doesn't mean you can't work a floral dress for the colder months. The key is in the colour palette and this Erdem dress is a great example of a classic winter floral. The deep pinks, purples and blue are autumnal but still bright and cheerful making this one of our favourites from our entire collection of dresses with sleeves.
<< BROWSE OUR DRESSES WITH SLEEVES HERE >>
<< BROWSE OUR ENTIRE COLLECTION OF DESIGNER DRESSES >>
Posted October 1st, 2013 in
GMD Daily
,
The Week in Dresses
,
Trend
,
Uncategorized
. Tagged:
Alice and Olivia
,
Anna Sui
,
carven
,
Designer dresses
,
dresses with sleeves
,
Erdem
,
hire designer dresses
.