"Playing Dress Up Begins At Five, And Never Truly Ends" – Kate Spade
"Playing Dress Up Begins At Five, And Never Truly Ends"- however it has definitely changed ! When we were younger playing dress up consisted of stealing our mums high heels and slapping lipstick all over our faces.  GirlMeetsDress.com has changed the perception of dressing up and made it a glamorous affair! We have designed a beautiful showroom situated in Battersea for you to visit. Feel free to bring a friend along (let us know if you chose to) and try on designer dress, after designer dress, after designer dress (this could go on, but I think you get the picture). Bring along any shoes, accessories you want to wear with the dress and try them on to see the finished look!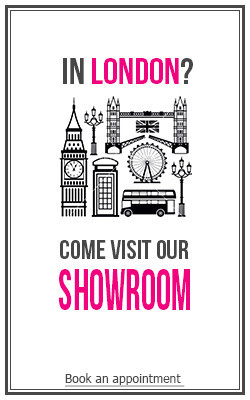 Booking is essential so our lovely stylists know when to expect you, and they can prepare dresses for you to try on to fit your occasion. You no longer have to wait for it to arrive in the post to see if it fits or is right for the event. Just like shopping, but better! Instead of buying a dress you know you will only wear once (we have all done it), hire, party and return for a fraction of the price.
If you wish you can take the dress away with you that day in time for your occasion or we can send it to you and you will receive it in the post.
Booking can be done over the phone, or via email ; enquiries@girlmeetsdress.com.