Flirty Florals For Every Occasion
Check out the always gorgeous Rosy Huntington-Whiteley in feminine florals! If you too are trying to hold onto the last of summer then beautiful bold floral prints will do just the trick! GirlMeetsDress.com has a great selection of lengths, styles, colours and patterns, all donning the flirty floral.

To make choosing the right floral easier we have created a step by step guide to help;
1. What is the occasion? Wedding, Girly weekend cocktails, a dinner date in need of something long and elegant, like an evening dress?
2. What style dress does the occasion call for? (Because it's the weekend, and well frankly we weren't asked on a date we are looking at cocktail dresses).
3. Is it outside and like usual you never know what the English weather is going to do?
4. What designer do you want to bragging about wearing? Marc By Marc, Stella McCartney or Victoria Beckham.
By power of deduction we have opted this Marc by Marc Mareika Tulip Print Dress as our favourite. It can work perfectly for colder weather as the rich silk-jacquard looks great against opaque tights.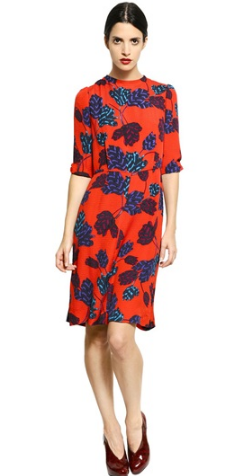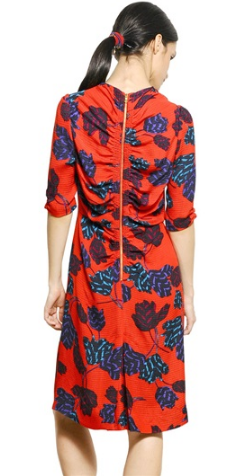 You can change the trend to become more winter savy by eliminating the colour and have it draped over you in lace.
If for some reason our genius guide doesn't help then feel free to ask our Style Experts for some advice, either online or via email ; enquires@girlmeetsdress.com. Plus, remember you can try on up to 3 dresses to help you decide – and we'll refund you for any dresses you don't wear.