Love Sherri Hill Dresses?
Here at Girl Meets Dress, we have hundreds of  different evening dresses, many of them being full of sequins, gems and sparkles! Some of our favourite brands for evening gowns which are full of fun and sequins are NLY, Jovani, Forever Unique and  Sherri Hill dresses, just to name a few. These dresses are perfect for your Christmas party dress ,  and they are perfect to get you in the mood for that festive feeling! This blog will feature some of our favourite evening dresses and sequined dresses!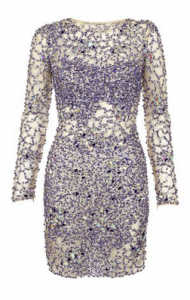 Jovani dresses and Sherri Hill dresses are the latest craze for prom! Due to the shiny jewels and many sequins. This Joavni dress  features purple beads covering the entire dress with a nude mesh body. This Jovani dress is perfect as a Prom Dress, Birthday dress or a Girls Night Out dress!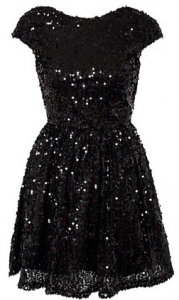 This NLY dress is short sleeved with a deep neckline in the back. Dazzle in this gorgeous dress, perfect for any evening event.
FOREVER UNIQUEÂ / Stardust Dress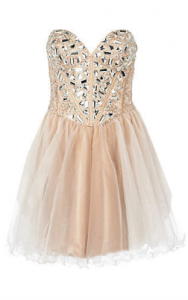 This Forever Unique Stardust Dress in Beige is definitely a celebrity favourite! Between this dress, the Sherri Hill dresses and the Jovani dresses they are perfect for your prom dress or any kind of party!
RUTH TARVYDAS / Sequin Mini Dress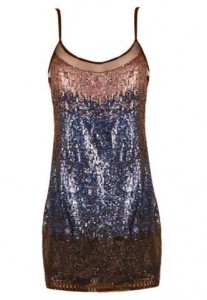 We love this Ruth Tarvydas sequined dress. The multi-coloured sequined embellished 1920's inspired slip dress is a statement after-dark style.
OPULENCE ENGLANDÂ / Gold Sequin Prom Dress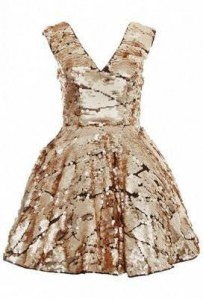 This Gold Sequined, front full skirt dress with back zip fastening by Rare London's brand Opulence England is gorgeous. This dress is a must have for your next special occasion. Much like the sherri hill dresses this is extremely popular for a prom dress or for any party occasion!
ARIELLAÂ / Giovanna Fishtail Gown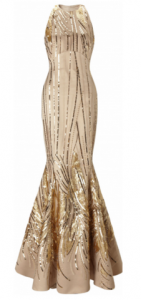 Want a long sequinned dress? This Ariella Dress is perfect! This Sequin Webbed Fishtail Gown with a Racer Back by Ariella Couture is gorgeous. Stand out in this gold Oscar worthy dress! Many designers have long sequinned dresses like this one, some like this are Sherri Hill dresses and Jovani dresses.
We do next day delivery or same day delivery if you live in London, for all orders placed before 1pm, so its not too late to hire dresses of your dreams!
If you need any suggestions or styling advice for any event, email: Enquries@girlmeetsdress.com
Remember you can also book a London showroom appointment by emailing: showroom@girlmeetsdress.com
Follow us on:
Snapchat:girlmeetsdress
Posted November 14th, 2017 in
GMD Daily
. Tagged:
Ariella Dresses
,
celebrity hire dresses
,
Dress Hire
,
forever unique dresses
,
hire Ariella dresses
,
Hire Ariella Gown
,
Hire Ariella Gowns
,
hire birthday dress
,
Hire Forever Unique dress
,
Hire Jovani dress
,
hire jovani dresses
,
Hire Jovani Gowns
,
Hire Jovani gowns online
,
hire oppulance dresses
,
hire prom dress
,
hire sherri hill dress
,
NLY
,
Nly dresses
,
opulance dresses
,
party dresses
,
Rent Forever Unique dress
,
rent nly dresses
,
Ruth Tarvydas
,
Ruth Tarvydas Dresses
,
sherri hill dresses
,
sherri hill prom
,
sherri hill prom dresses
.