Party Dresses for the Party Season: Office Christmas Party
December will see party season hit it's peak with the arrival of office Christmas parties. Avoid the dilemma of wearing the same  party dress as another guest and hire a dress with us. Let us take away the worry of wearing the same party dress twice and save you some pennies for the bar!
Office Christmas Party
Party dresses for the office Christmas party can be hard, it may be a social situation but you still want to look great and impress your work mates with what a fashionista you are. Hiring a designer dress with us will mean you'll avoid the awkwardness of anyone having the same dress as you and you'll save money from your pay cheque.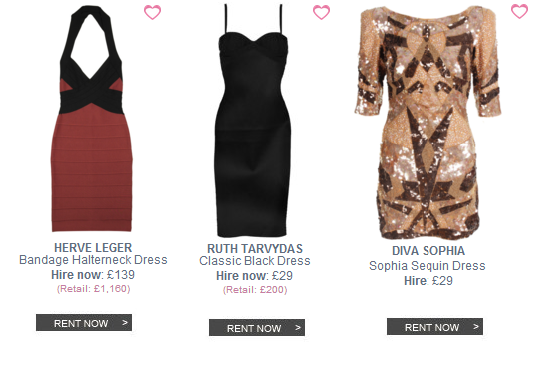 The saying goes that if you look good , you'll feel good. If that's true then you'll feel fantastic in this Herve Leger bodycon dress. With the confidence this curve creating piece will give you you could talk your way to that promotion.  If you spend your days in the office in unflattering suits or clothes that are more comfort than couture then the office party is your chance to switch on the glam and this Ruth Tarvydas Party Dress will do just that.  Party dresses don't come much more impressive than full sequinned numbers and you'll rival the angel at the top of the Christmas tree for sparkle and festivity in this Diva Sophia number.
 <<BROWSE OUR PARTY BOUTIQUE HERE>>
<<RENT A DESIGNER DRESS TODAY>>
Posted September 4th, 2013 in
How to Wear it
,
Inside GMD
,
Uncategorized
. Tagged:
Diva Sophia
,
Herve Leger
,
Hire Herve Leger
,
hire party dresses
,
LBD
,
little black dress
,
party dress guide
,
party dresses
,
Ruth Tarvydas
,
sequin dresses
.