Add Rose and Aster as your next dress hire accessory

 
 "In order the be irreplaceable, one must always be different."
Coco Chanel 
Even the most dedicated follower of fashion needs to stand out from the crowd. No matter how perfect your cocktail dress, how well cut your suit, or how wonderfully well-worn your jeans are, it's the way you accessorize an evening dress and give it that personal touch that make it yours.
From classic pearls and glittering crystal to silk flowers or flowing scarves, there's a look for everyone and every occasion. Next time you hire a designer dress, try these starters for ten…
You can't beat a bit of sparkle. This stunning Swarovski Crystal Cluster statement necklace (£180) adds instant glamour to an evening dress or gives the Wow Factor to a super-smart suit. It's an investment piece that you'll be taking our season after season.
Introduce a vintage twist with this beautiful statement necklace (ÂŁ25). Its hematite grey, pale blue and opal stones work beautifully with jeans or simple day dresses, making it the perfect piece to team with everything from strappy summer camisoles to cosy, cashmere cardigans – without any effort at all.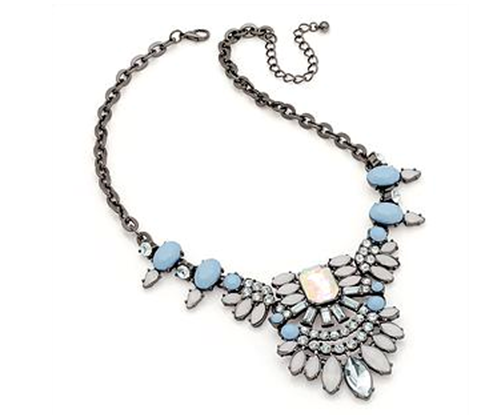 Working with everything from pixie crops to flowing locks, adding a swish of art deco glam to your lobes is a surefire way to make even the most unimaginative outfit into a style statement – try these gold crystal-drop earrings (£9) with jeans and a jumper and watch the compliments roll in.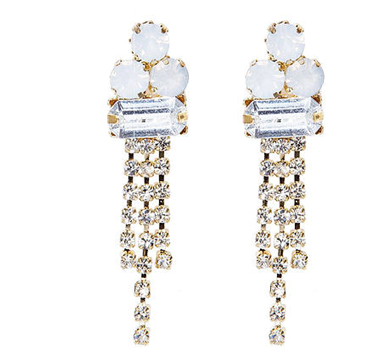 If your evening dress just needs a simple accessory to finish it off then a bracelet is the way to go.  Bring some vintage bling to your wrist with this muted silver pearl bracelet with a crystal bow detail and a crystal heart band.  (£18)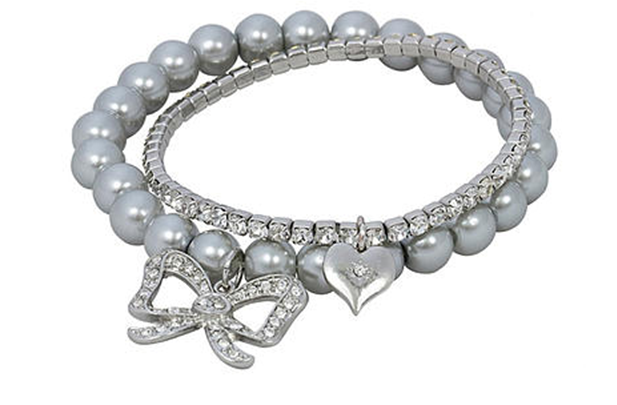 For more inspiration and the full range, visit roseandaster.com
Facebook: Rose & Aster 
Instagram: @roseandaster
Twitter: @roseandaster
Posted July 31st, 2015 in
Partner
. Tagged:
designer dress hire
,
Dress Hire
,
Evening dress hire
,
Girl Meets Dress
,
girl meets dress rentals
,
girl meets dress reviews
,
GirlMeetsDress.com
,
hire diamonds
,
hire jewels
,
hire necklaces
,
Jewellery
,
jewels to rent
,
Lifestyle
,
online jewellery
,
Rent designer dresses
,
rent jewellery
,
Rose & Aster
.