NEW SAMPLES: Prestat Chocolate
Don't say we never treat you, ladies! We have teamed up with Prestat to offer you FREE samples of delicious chocolate when you hire your dresses from us!
Founded in 1902 in London by Chocolatier Antoine Dufour – More than a century later Prestat still hand-craft all of their chocolates.
All of Prestat's luxurious chocolate bars use carefully developed blends of cocoa to create chocolate of the highest quality. You can try:
The best white chocolate bar tasting of fresh double cream flavoured with real Madagascar vanilla seeds – the favourite of Prestat's tasting panellist Andrew 'Mr Fabulous' Reid after whom the bar is therefore named;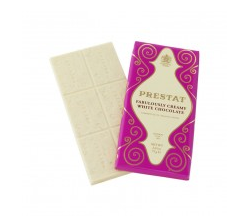 Milk chocolate subtly enhanced with warm tropical cinnamon spice. One of their earliest recipes, this was the favourite of Prestat's tasting panellist Rosabel Crean, aged 8, and is much loved by children and grown-ups. It's the one recipe that always has people coming back for more at tastings, saying, "Oh, my God, that's good. What is it?!"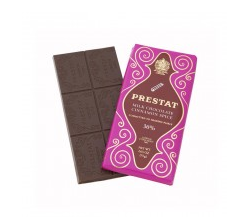 Prestat's dark chocolate  packed full of raspberries. Their development chefs kept adding more raspberries and with them the excitement grew at this fabulous combination of bitter, yummy sweet and tart flavours.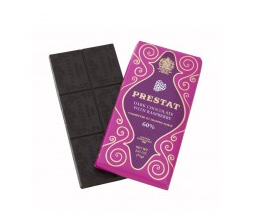 Posted January 5th, 2015 in
Partner
,
Partner Offer
. Tagged:
Chocolate
,
Chocolate bar
,
cinnamon
,
dark chocolate
,
Dresses
,
free
,
girlmeetsdress
,
hire
,
milk chocolate
,
offer
,
Partner
,
Prestat
,
raspberries
,
sample
,
white chocolate
.