NEW DESIGNER ALERT : DIMA AYAD
We are happy to announce the arrival of Dima Ayad's capsule collection to Girl Meets Dress. The young Dubai based fashion designer has introduced edgy crop tops and skirts which are produced from the highest quality jacquard, and are available in different colour options.
Growing up in the region, Dima witnessed a gap in the market for accessible fashion that could relate to a variety of women, this became the inspiration for her eponymous label in April 2010. These stylish, fashionable and unique designs were made for every woman, regardless of her size or shape. This is because Dima begins her design process with a larger mannequin then usual, her theory for this is,  "If it looks great on someone larger, it will look great on someone smaller".
Take a peek at the collection ;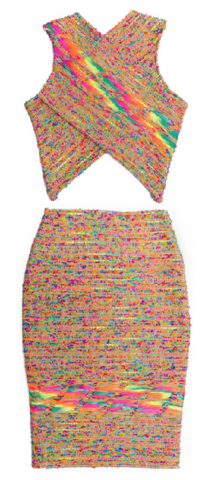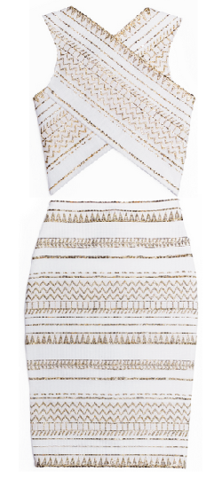 We absolutely love the sets because of the mixed matched nature, making 4 outfits out of the 2! If that isn't a reason to hire them, then we don't know what is?!
The colour and material make the pieces perfect for both day and evening dressing as well as preparing you for the cold English weather.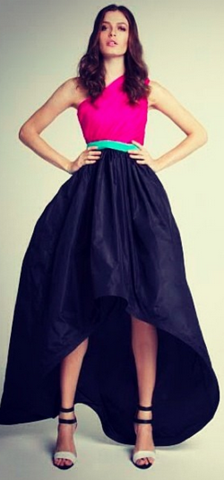 If you're looking for a show stopping evening dress, then not to worry, The Flared Tricolor Dress will do the trick! The beautiful combination of the colour blocking and full bodied skirt is a must! Unlike the sets it is make of stretch silk, thin satin and jersey making it perfect for all your evening events. 
These designs are NEW to Girl Meets Dress and available from ÂŁ59. Â Hire them today before they get booked up!
Need more advice or dress suggestions?
Email our stylists: enquiries@girlmeetsdress.com or Message
Order up to 3 dresses to try on and choose between.
Or come and try the dresses on in our showroom