How to Dress for the Polo
Summer is in full swing and the next big summer event is the polo season, but what do you wear to a polo event? At Girl Meets Dress we have a large collection of dresses for you to hire, from knee length dresses to long gowns. Here's our GMD guide to what to wear to the polo.
Firstly,
WHERE: Here are the key dates to remember for GMD's  favourite polo events at Guards Polo Club.
WHEN:
WHAT TO WEAR: Both events are a fashion and polo extravaganza with the polo players in their pristine team uniforms and the spectators decked out to the nines. To make sure you stand out from the crowd here are our top picks of what to wear to the polo.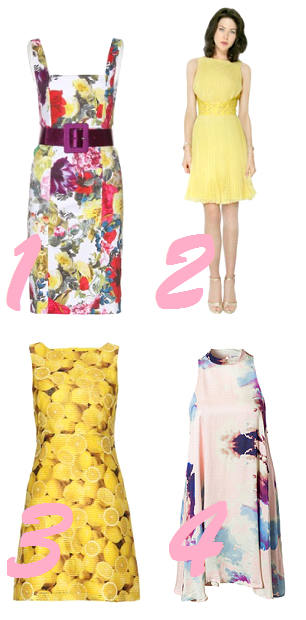 1-Â Â ALICE AND OLIVIAÂ / Natalie Belted Dress
This 50's style cinched in waist dress is bright and fun and is sure to get you noticed when you are stomping the ground.. so why wait hire it today.
2-Â Â BLUGIRLÂ / Pleated Crepe Lace Dress
This pastel yellow dress is perfect for a summer event, with it's light fabric and intricate waist detail you are sure to stand out.
3-Â Â ALICE AND OLIVIAÂ / Candice Print Dress
This pretty yellow Alice and Olivia dress is fresh and fun and will add a youthful focus to your outfit, pair it with simple primary colour accesories to stand out or neutral shades to maintain the focus on the design.
4-Â Â SOMEDAYS LOVINÂ / Great Divide Sun Dress
This beautiful pastel watercolour style print dress is perfect for the polo, with its high neckline and knee skimming skirt it would be perfect for a day in the sun.
Don't forget to follow us at  @girlmeetsdress and keep up to date with our blog by clicking here