Mums-to-be Need Dresses Too
Who wants to be spending money on a whole new maternity wardrobe? Everything you need to buy for the baby is a lot more important! However, we understand you do still want to look fabulous and stay fashionable when you're pregnant. So here at Girl Meets Dress we offer you the chance to hire maternity dresses. You can rent stylish and flattering maternity dresses from us throughout your pregnancy meaning you can still feel amazing in what you wear. We have lots of  different maternity dresses specifically designed to compliment your figure at every stage of your pregnancy. Maxi dresses also make comfortable yet stylish maternity wear, shop our long dresses to find one for you.
CRAVE MATERNITY is our top brand for maternity clothes. Try the Champagne Maternity Dress with silky soft material that drapes over your bump, perfect for however far along you are. The sequin panel on the empire waist line pulls you in at the waist and boosts any expanding clevage! Â This would make a gorgeous maternity dress for a wedding or evening occasion.

Another fantastic maternity wear range we offer is MADDERSON LONDON. The Saturday Maternity Dress is a best-selling number and is a simple and effortless look for any mums-to-be. This maternity dress is great for a casual day off but can also be dressed up with a clutch and statement necklace from our rental accessories range.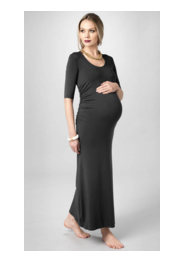 Choosing to rent from Girl Meets Dress when you're pregnant is a great alternative to buying maternity dresses; especially for big occasions – your shop bought maternity ball gown would only get shoved to the back of the wardrobe! You definitely won't be feeding your new arrival in a floor length maternity gown! So rent with us for cheap maternity dresses you can send back after your event and let us take care of the dry cleaning.
Posted January 10th, 2014 in
Features
,
Uncategorized
. Tagged:
blue maternity dress
,
cheap maternity dress
,
crave maternity
,
lace maternity dress
,
madderson london
,
maternity clothes
,
maternity dress for wedding guest
,
maternity dress formal
,
maternity dress hire
,
maternity dress sale
,
maternity dress uk
,
Maternity Dresses
,
maternity dresses cheap
,
maternity dresses for a wedding
,
Maternity dresses sale
,
maternity occasion dresses uk
,
maternity party dresses uk
,
maternity summer dress
,
maternity wear
,
pink maternity dress
,
stylish maternity dresses
.