Things to do and What to Wear this Bank Holiday Weekend
So it's August Bank Holiday weekend and you're desperately planning 'Things to Do this Bank Holidayâ"¢' but you haven't even begun to think of what you're going to wear! No need to panic, with over 4000 dresses for any occasion, Â all available on next day delivery Girl Meets Dress have got you covered.
With the huge range of Bank Holiday events going on it can sometimes feel like what are supposed to be 3 days of fun and relaxation are in fact set to be the most stressful ever. You've got so much choice, do you go on a UK city break or escape to the country and take advantage of the extra day off? Do you head into the capital where the world famous Notting Hill Carnival will be hitting the streets of West London and where some of the UK's best bank holiday deals on days out, restaurant and hotels are to be found. Or do you simply make the most of the extra hangover-recovery day and get your gladrags on for a great night out? Whatever the occasion we have the right dress for you.
UK Weekend Away: Escape to the Country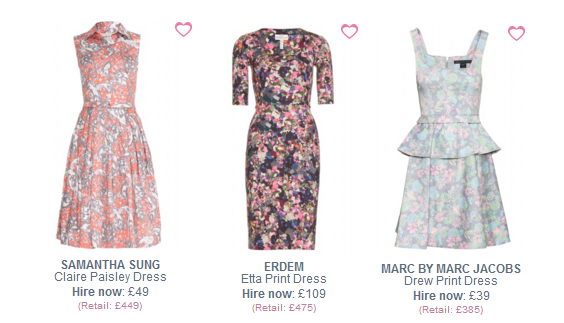 Here at GMD we don't just have our fabulous collection of gowns, cocktail dresses and wedding attire we also have a wide range of beautiful day dresses  from top designers to help you find the perfect dress for a weekend away with family, friends or your other half. Why not browse our day wear collection here or check out our floral dresses for true countryside chic.
Carnival Style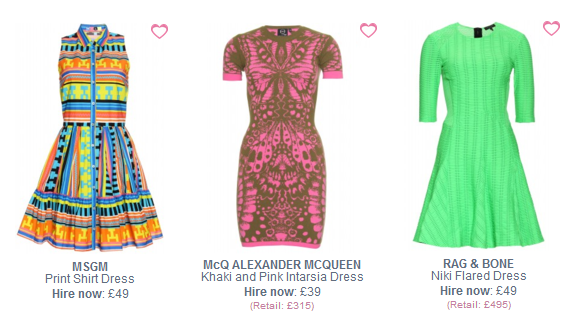 Whilst those taking part in the carnival parade will of course be donning their best carnival fancy dress you can still get involved by channeling the vibrant prints, colours and textures found at all great carnivals. Carnival style is fun and vibrant and the bright dresses to hire pictured above capture this perfectly. Like your carnival fancy dress you may only feel bold enough to wear such a bright item when caught up in the fun of the bank holiday weekend. Avoid the shoppers guilt of your brightest items being confined to a cupboard and hire a dress with us.
Bank Holiday Clubbing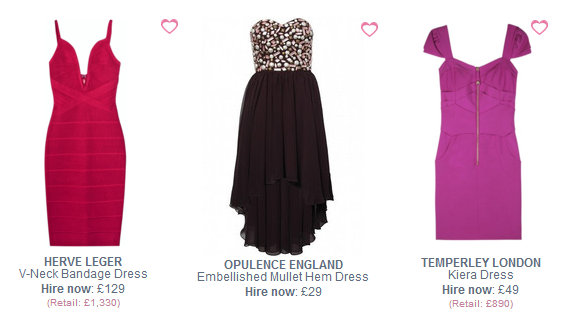 So undoubtedly one of the greatest reasons to love bank holidays is the extra lie in you get on the Monday which allows for one extra day of weekend partying! If you're planning to get out and about this weekend then our girls night out and cocktail collections are for you. Bank Holiday clubbing will see people go all out on the dress front as they attend many of the exclusive bank holiday weekend events and parties being put on at clubs and bars across the country. Why not browse our dresses to find to find your perfect dance floor partner this weekend?
Posted August 21st, 2013 in
Features
,
Uncategorized
. Tagged:
bank holiday dressing
,
bright dresses
,
cocktail dresses
,
day dresses
,
dress rental
,
dresses to hire
,
dresses to rent
,
floral dresses
,
Herve Leger
,
herve leger dresses
,
Marc Jacobs
.