Best Dressed Wedding Guest
Finding the perfect wedding guest outfit is something all women want to achieve… But where do you find what to wear to a wedding.  At Girl Meets Dress we have a wide range of dresses for weddings  to hire from short dresses and midi length dresses to maxi dresses for weddings. Here at Girl meets dress we have found a few of our favourite wedding guest outfits to make you stand out in the congregation for the right reasons. Here are our picks for dresses to wear to a wedding.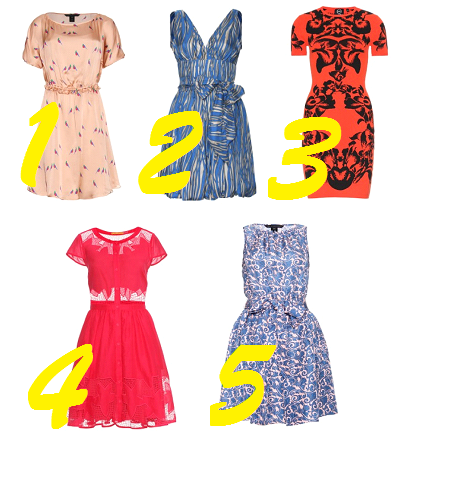 1-Â Â Â Marc by Marc Jacobs Finch Charm Dress

This light and pretty dress by Marc by Marc Jacobs  is perfect for a  spring/summer wedding, with its pink silk fabric and cute finch detail.
2-Â Â Rachel Zoe Krista Bubble Dress
This cool blue hue dress is nothing less that fabulous with it's striking pattern and perfectly placed bow on the front.
3-Â Â McQ Alexander McQueen Fire Knit Dress
McQueen has done it again with this vibrant dress, stand out in the congregation by hiring this exquisite piece that is sure to be remembered.
4-Â Â Alice And Olivia Papina Dress
This dress is cute and bright with an added Alice and Olivia twist, the bright fuchsia tone and playful mesh design is sure to make you stand out .
5-Marc by Marc Jacobs Tootsie Print Dress
This Tootsie Print dress is prefect for a wedding with it's cinched in waist and playful pattern it would be the  perfect dress for a wedding guest.