The Wedding Show at SandownPark
What: Surrey's premier wedding show for prospective brides, grooms, friends and families who want to plan the perfect wedding.
Where: SandownPark Racecourse, Portsmouth Rd, Esher, Surrey KT10 9AJ
When: 25th and 26th October 2014, 10am – 4pm
sandown@theweddingshow.co.uk
www.theweddingshow.co.uk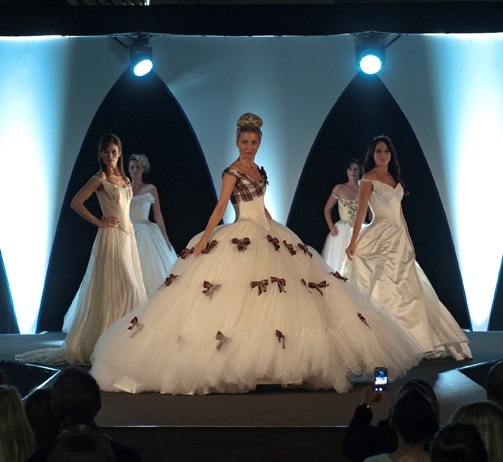 Love is in the air on the weekend of October 25 and 26 when Surrey's premier wedding show returns to Sandown Park Racecourse for a second year.
Bride: The Wedding Show, organised by Archant Bride, is a fabulous day out for prospective brides and grooms, friends and families who want to plan the perfect wedding with the help of more than 100 of the finest regional and national wedding suppliers. From venues to photographers, florists to designers, caterers to cars, stylists to entertainers the show hosts all the experts you need to create the day of your dreams.
The choreographed catwalk shows which are known as the best in the industry take place three times daily at 11.30am, 1.15pm and 3pm. As well as showcasing the latest fashions for the brides, bridesmaids, grooms and guests, they are guaranteed to have the crowd laughing and clapping with great music and dancing.
There will be live music and entertainment while hair and beauty exhibitors will be on hand to give top tips and advice, and not forgetting the stylish café and champagne bar.
All brides who visit will receive a free copy of Surrey Bride magazine and an official show guide and the first 200 brides through the door on each day will receive a free goody bag.
Joanne Goodwin of show organisers Archant Bride says: "Bride: The Wedding Show is a great day out whether you're planning a girlie outing with your bridesmaids or a go-see with your husband-to-be or parents. There are dozens of inspirational exhibitors, food to taste, music and magic and a catwalk show that is pure fun from start to finish – everyone from grans to youngsters love it and lots of visitors stay to see at least two, if not three of the shows.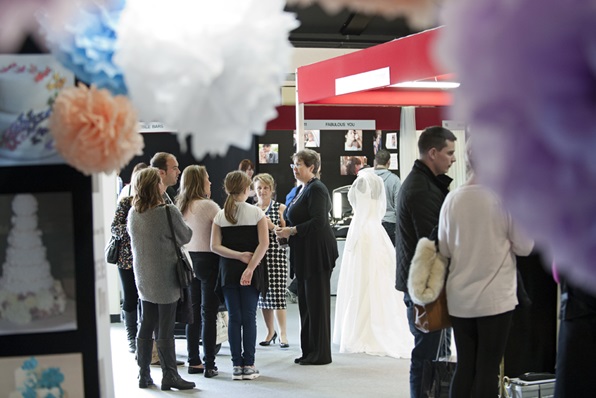 "This great weekend at Sandown is the best way to meet and support local wedding industry businesses. Weddings are very personal; you need to get to know your planner, your caterer, your dress shop and photographer and Bride: The Wedding Show is the best starting point. We aim to make it the best day of your life together… until the big day actually arrives of course."
Tickets for Bride: The Wedding Show at SandownPark are now on sale at www.theweddingshow.co.uk at the advance price of £5 each or £15 for a group of four. VIP tickets are £10 which includes a glass of pink champagne.  Tickets on the day cost £7.50.  Visitors aged 16 or under are admitted free.