Q&A with Elly Stancliffe of The Handbook
 This week, we caught up with the lovely Elly Stancliffe founder of venues and events website www.thehandbook.com and www.the-earlybird.co.uk. Early Bird is one of our favourites, with the daily newsletter bringing users one cool New thing in London. If you want new discoveries on fashion, beauty, food and culture (along with quirky illustrations) then Early Bird is your go-to.
Elly talks dresses, what's in her handbag and the stunning Red Isadora Gown by Beulah (as seen on the  Duchess of Cambridge).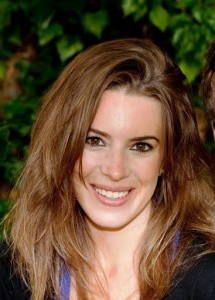 Your first ever dress was:Â I was always dressing up as a child, I remember when I was 13 a saved up for my first dress to wear to the Feathers Ball, it was short and white, probably nylon, and not something any parent would want their daughter wearing! Eeek
Your most expensive dress: My wedding dress! It was Caroline Castliagno, and I loved it, it is a shame you only get to wear those dresses once!
Mini or maxi:Â When my legs are brown in the winter definitely a mini, but both times I was pregnant I spent the whole time in maxi dresses (and for quite a while after before I shed the post baby weight)
What type of dress would you wear to a cocktail party: Something fitted, and red or black! I love red it always makes you stand out at feel viviacious, black can hide a whole host of sins.
What is your most memorable dress moment: When I tripped over my dress on my wedding day! And had a green grass stain on it, glamourous, and also when I met my husband in a black backless Arrogant Cat dress, I still have that dress and wanted to wear it the other day, he firmly told me I couldn't get away with it anymore, being backless it was pretty provocative!
Dresses or trousers: For an event a killer dress always stands out, but some trousers can give you those Beyonce curves and Millie Mackintosh legs – well maybe on a very good day!
 
If you were to choose any Girl Meets Dress for a celeb event which would it be? I love the Beulah range, I wore the Red Isadora Gown to an event and a lot of people commented on it.
 As a girl that gets invited to a lot of events how does Girl Meets Dress help you out: Going to lots of events means you need a lot of dresses, Girl Meets Dress makes this possible without breaking the bank, it also saves time, and hours of searching on the web, as everything beautiful and suddenly affordable is in one place.

Email:Â elly@thehandbook.com
Web:Â www.thehandbook.com
Twitter: @TheHandbookNews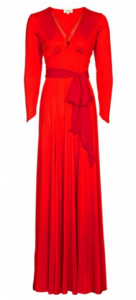 Posted October 16th, 2014 in
Features
. Tagged:
blogger
,
bulah
,
Dress Hire
,
earlybird
,
elly stancliffe
,
gmd blogger
,
hire dress
,
Red Isadora Gown
,
the early bird
,
the handbook
,
theearlybird
,
thehandbook
.