Girl Meets Dress Wedding Boutique Dress War: Red vs Blue
Wedding Season is here! it can be a struggle finding what to wear to a wedding, but Girl Meets Dress can help you find your perfect wedding guest dresses to hire. Girl Meets Dress have a large collection of exclusive dresses from midi length dresses to maxi dresses for weddings. This week there is a Red vs Blue #Dresswar at Girl Meets Dress HQ, We have selected our favourite red and blue dresses from our collection of dresses to wear to a wedding available for you to hire today… Enjoy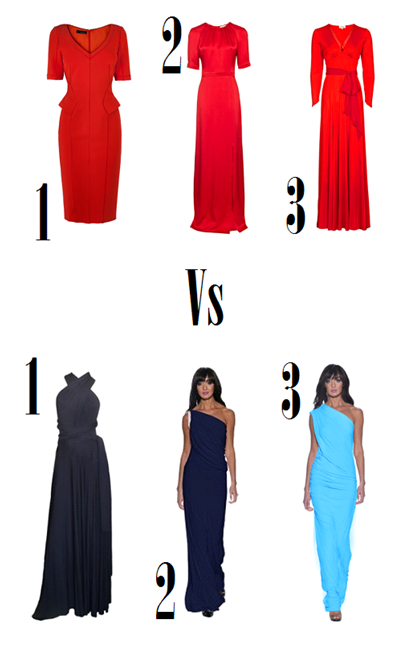 REDÂ 
1-Â Â AMANDA WAKELEYÂ / Susara Papaya Dress
This dress is smart and chic with the twist of vibrant red.
2-Â Â BEULAHÂ / Red Painted Lady
This Beulah gown is perfect for a wedding, the soft satin fabric and cinched in waist are a great mix.
3-Â Â BEULAHÂ / Red Isadora Gown
This dress has a beautiful red hue and the feminine bow finishes the dress off perfectly.
BLUE
1-  Butter by Nadia / Jersey Gown Navy
This Nadia gown is elegant and fun,
with it's halterneck design and deep blue hue.
2-Â Â GORGEOUS COUTUREÂ / The Reagan Maxi
This dress is one to rent if you want to wow!
The intricate crystal detail on the grecian style shoulder creates a lovely focal point.
3-Â Â GORGEOUS COUTUREÂ / The Bailey Maxi Turquoise
This dress has a lovely turquoise hue that is very flattering
and the simple design balances the dress prefectly.