Top 5 Graduation Party Dresses
So your time at University is over and now you have the celebrations to look forward to, but what are you going to wear? With Summer Balls and Graduation events all popping up on your social calendar finding the the perfect party dress can be a struggle. Here at Girl Meets Dress we have searched and found some of the best party dresses in the UK to make your search a little easier. From  floor length gowns to knee skimming day dresses we have a variety of party dresses for women. Here at  Girl Meets Dress HQ we have rounded up our top 5  girls party dresses to make sure you look your best on that special day.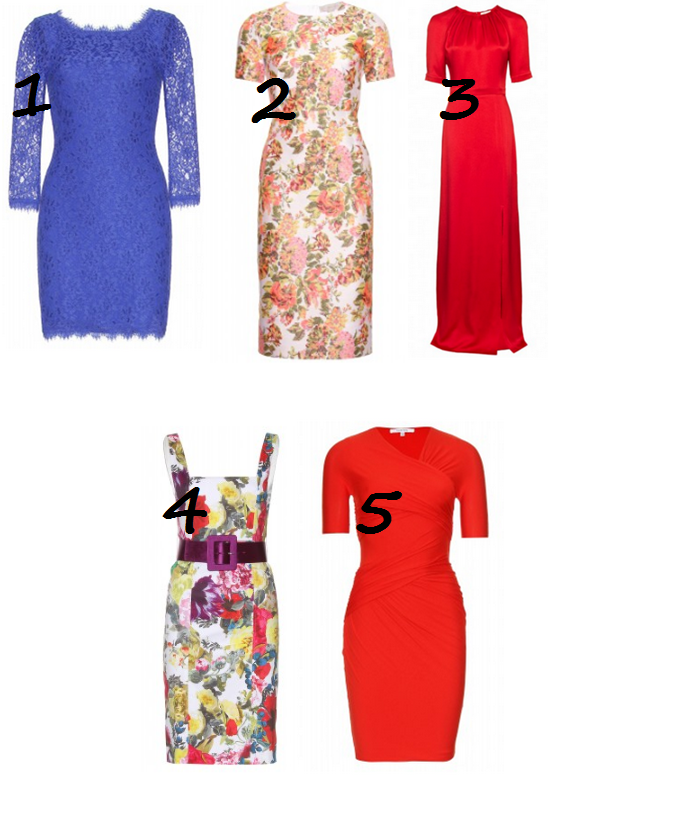 1:-Â Diane Von Furstenburg Zarita Lace Dress
This pretty mix of royal blue and romantic lace this dress would add an extra wow to any occasion. Â This length ideal for summer events and promises to give you that Kate Middleton glow.
2:-Â Â Stella McCartney Ridley Woven Dress
This dress is bang on trend with its floral design and sports lux references, this little piece by the impeccable Stella McCartney is unique and sure to get you noticed at any event.
3:-Â Â Beulah Red Painted Lady
This floor length dress mirrors the elegance and wow factor of  old Hollywood screen sirens with its flowing flowing silk effect it is the perfect dress to  look effortlessly graceful.
4:-Â Â Alice And Olivia Natalie Belted Dress
This dress with its cinched in waist and floral print has an air of 50's glamour and would make the perfect dress for cocktails or a reception.
Carven have done it again with this wrap around wonder and  its bright summer tone, this dress is bound to get you noticed and why not when you can look effortlessly chic.