Featured Blogger: Jemma Lamble AKA Floral Etiquette takes us through her top 5 cocktail dresses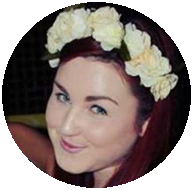 Starting her blog at uni and soon turning it into a hobby, Jemma Lamble is known to many as Floral Etiquette – http://floral-etiquette.blogspot.co.uk/. The 21-year-old covers both fashion and beauty and has made quite a name for herself in the blogging world. Here she takes us through her top 5 cocktail dresses to rent online.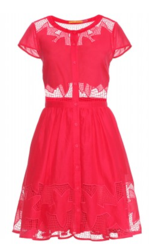 Alice and Olivia Papina Dress – £49
This is just the most perfect cocktail party dress to hire for summer. I really fall in love with ladylike styles and bright colours and this nearly fluorescent number looks like it would real emphasise your good bits. I would love to wear this with a chic white clutch bag!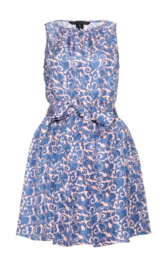 Marc by Marc Jacobs Tootsie Print Dress – £69
I am instantly drawn to the print of this cocktail dress and find the ruched neckline a really interesting aspect in design. It's so whimsical and girly which is my style completely. I can see this looking exceptionally endearing with some vivid pink platforms.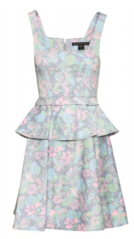 Marc by Marc Jacobs Drew Print
Dress – £39
I couldn't declare myself a true floral princess if I didn't admire this cocktail dress greatly. I think the subtle distressed floral pattern really does the simple cut of the dress justice. Although I usually become hesitant when it comes to peplums, I could really see myself making this dress work due to the print alone.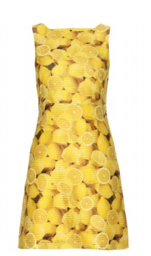 Alice and Olivia Candice Print
Dress – £49
I firmly believe that if you've got lemons make lemonade, and this dress certainly makes me want to do just that. This is the most delectable cocktail dress with such a novel print. I adore yellow dresses in the summer; this unique fresh-looking pattern is perfect to act careless and free while soaking up the British summer!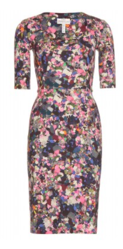 Erdem Etta Print Dress – £109 
Erdem reflects more of my sophisticated grown up side to fashion with its cosmopolitan flair. What I love with Erdem though, is that I am still able to flaunt my floral nature with a cute flowers-in-bloom esque print. This cocktail dress would really compliment a night in the city while sipping on a martini.
View all of our cocktail dresses here, to view Floral Etiquette click here