Welcome to Our Wedding Boutique!
 
Welcome to our Wedding Boutique! Brides, we want to cater for your every need here at Girl Meets Dress. With our online boutique the stress of wedding dress shopping is eliminated. You can browse our range of wedding dress designers from the comfort of your home, choose your favourites and we'll send them to you to try on. You can choose our advance try on service to make sure you find the right wedding dress in enough time before the big day. We then re delivery your chosen dress in time for the occasion. With great discounts on designer weddings dresses, you can save money by hiring with us and forget attending any crazy wedding dress sales!
We have traditional white wedding gowns and lace wedding dresses. But today we're showing you that weddings don't always have to mean white dresses! White may not compliment your complexion, you may be getting married for a second time so do not want to wear white or maybe you just want to be a bit different! We have red wedding dresses, pink wedding dresses and silver wedding dresses. You can find a colour to suit you and the theme of your wedding. We endorse that as long as you feel amazing in your dress it doesn't matter if it's a traditional wedding dress or not!
Here are our wedding ideas for unconventional wedding dresses for 2014:
The Diva Sophia Blake Gown is encrusted in silver sequins and has a floaty semi sheer skirt. This is a beautiful wedding dress that will suit any age and is perfect to transfer from the ceremony to the evening reception to celebrate in style! This glittery number will make you sparkle as you walk down the aisle. At only £49 to hire, this is one of our cheap wedding dresses!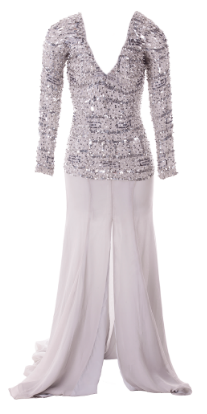 The Omar Mansoor Beaded Strap Gown is a gorgeous sage green wedding dress is metallic hues. This vintage inspired dress also has beading detail and a large oval broach for those important details that finish off a dress and make it special. This gown is perfect for a wedding at a stately home or castle.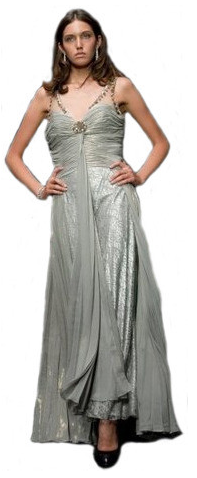 The champagne Amee Lou Violet Dress sticks to wedding dress conventions abit moe  in its light colour. However the off the shoulder style and the ruffled skirt give it a romantic boho feel perfect for an outside summer wedding. You could even wear sandals with this one and rock the bohemian bride look!

Posted January 23rd, 2014 in
Features
. Tagged:
amee lou
,
Bridal dress
,
Bridal dress designers
,
bridal dresses
,
Bridal dresses London
,
Bridal dresses online
,
Bridal dresses UK
,
Diva Sophia
,
Dream wedding dress
,
lace wedding dress
,
lace wedding dresses
,
Omar Mansoor
,
red wedding dresses
,
wedding dress
,
Wedding dress designers
,
Wedding dress hire
,
wedding dresses
,
Wedding dresses 2014
,
Wedding dresses London
,
wedding dresses UK
,
Wedding gowns
,
wedding ideas
.