Party Dresses: Summer Special
As summer is here GMD  know that your social calendar will be filled with summer BBQ's and outdoor summer events. At Girl Meets Dress you can find the perfect party dress for any summer occassion. Girl Meets Dress have a large collection of dresses available to hire from party dresses to prom dresses.  Here are our favourite picks of  GMD dresses perfect for summer.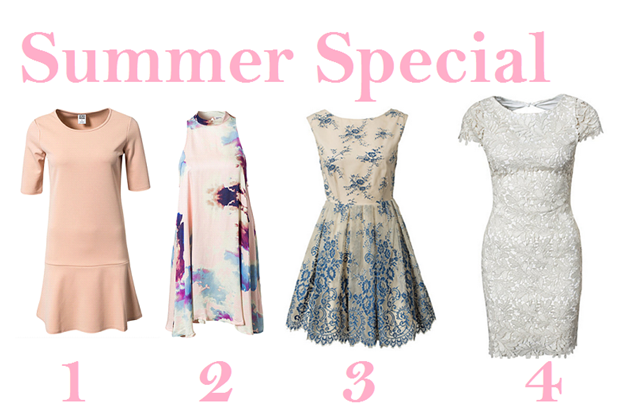 1-VERO MODAÂ / Pale Pink Dress
This pastel pink dress is perfect for any summer event with its cute cut and pink hue
2-Â Â SOMEDAYS LOVINÂ / Great Divide Sun Dress
This pastel wash dress is cute and elegant with a fun edge,
the water colour style print creates a lovely focal point to the dress
3-Â Â ALICE AND OLIVIAÂ / Fila Box Dress
This dress is elegant and fun,
its perfect mix of a little white dress and lace creates a lovely ensable.
4-Â ALICE AND OLIVIAÂ / Clover Lace Dress
This dress is simple and chic,
the added touch of lace makes creates a real wow factor wich is  perfect for a summer day out
Follow us on twitter at  @girlmeetsdress and keep up to date with our Instagram
exclusive offers and competitions.