Party Dress of the Day: McQ ALEXANDER MCQUEEN
Friday means the weekend is nearly here, but what are you going to wear for that fabulous night out? Buying a brand new party dress everytime you want to go out can be a hassel… so why not rent one with GMD. Girl Meets Dress are here to solve all of your party dress problems. At Girl Meets Dress we have an exclusive collection of specially selected dresses for all occasions, from Party dresses to prom dresses you can hire your perfect fit. GMD HQ have selected this McQueen dress as our top party dress pick of the day.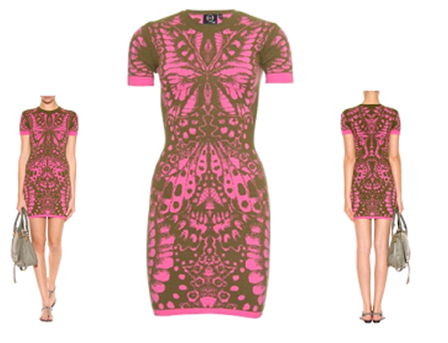 ffffffffffffffffffffffffffffffffffffffffffffffffffffffffffffffffffffffffffffffffffffffffffffffffffffffffffffffffffffffffffffffffffffffffffff
 McQ ALEXANDER MCQUEEN / Khaki and Pink Intarsia Dress
This dress is a McQueen masterpiece, the beautiful fluro butterfly design is synonymous with the iconic and bold brand.
This dress is perfect for a night out or  a party as you are sure to wow…So why not rent yourself your own little bit of McQueen.