For the Bride: GMD Top Wedding Reception Dresses
Brides-to-be  have two great dresses to choose for their big day, the white wedding cermony dress and the more relaxed reception dress. Finding the right reception outfits are just as important as finding the perfect wedding dresses, it is the first dress you will come out in as a newly married bride. At Girl Meets Dress we undertsand that finding your perfect wedding dress and reception dress can be a struggle however we have searched our exclusive collection of wedding dresses from the UK to find the perfect dresses to hire for spring/summer 2014. We have selected our top picks from our unique lace wedding dresses and  simple wedding dresses to make sure you look your best on your big day. Here are our top picks of reception dresses as Wedding inspiration and Wedding ideas for brides-to-be as chosen by the GMD team.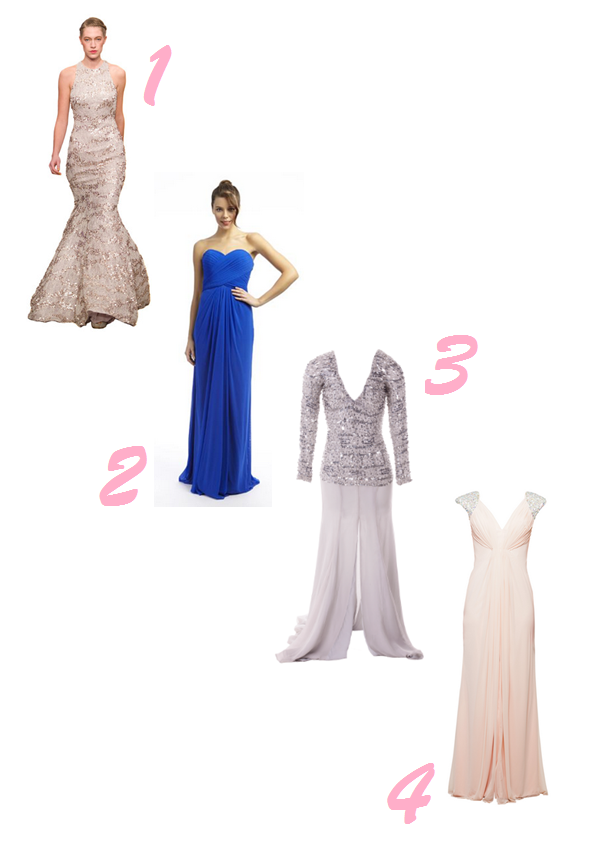 1-Â Â ARIELLAÂ / Sequin Fishtail Gown
This golden Ariella gown is unique and chic,
the fishtail detail creates a feminine silhouette and is sure to make sure you shine on your big day.
2-Â Â DYNASTYÂ / Merida Gown
This royal blue gown is bold and sophisticated,
the intricate dimante detail on the back and subtle sweetheart neckline is perfect for any event.
3-Â Â DIVA SOPHIAÂ / Blake Gown
This Diva Sophia gown is a princess dress,
the long sheer skirt and pretty sequin detail on the bust makes this a dress made to sparkle.
4-Â FOREVER UNIQUEÂ / Lowri Maxi Dress Nude
This Forever Unique dress is simply perfect,
the soft pastel pink shade of the dress is complemented perfectly by the sprinkling of dimante detail on the sholders
and finished with the soft neckline.
Follow us on twitter at  

@girlmeetsdress

 and keep up to date with our 

Instagram
exclusive offers and competitions.